FAKRO LOFT LADDER

SEGMENT FOLDING STAIRS WITH WOODEN LADDER
LWS Smart attic stairs are folding stairs with a 3- or 4-segment wooden ladder and beige thermal insulation trapdoor which can be easily adapted to the character of the interior by papering or painting any color.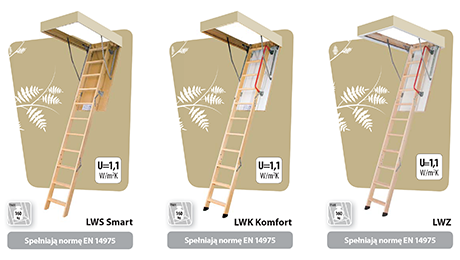 SEGMENT PULL-OUT STAIRS
LWF attic fire-proof stairs, due to EI2=30 min fire resistance class (classification acc. to EN 13501-2), are suitable for places where it is necessary to install this type of stairs according to the regulations of the Building Law.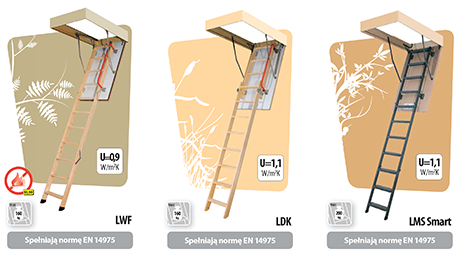 SEGMENT FOLDING STAIRS WITH METAL LADDER
LMK stairs as opposed to LMS stairs have a white trapdoor and handrail that facilitates moving up or down the stairs.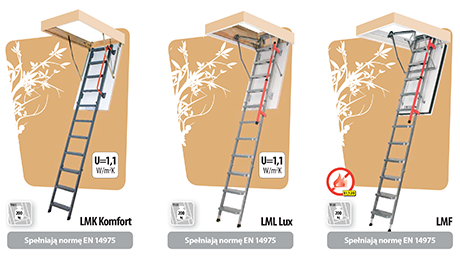 SCISSOR STAIRS
LST attic stairs are scissor stairs with a white thermal insulation trapdoor, wooden box, metal finishing strips and quick assembly angles. Scissor structure of the ladder makes it possible to fold to a small size, thereby allowing to install the stairs in small holes (the smallest size of stairs is 51x80 cm).